What is Microsoft BackOffice?
Microsoft BackOffice is the first fully integrated server suite designed for Client/Server Computing. The Microsoft BackOffice 4.0 Suite includes the following: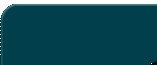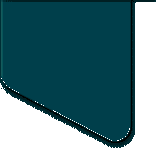 Microsoft BackOffice® and Windows NT® Networking Integration



Network Planning, Design and Implementation

NT Server Installation, Domain Configuration and Administration, and Support

Installation, Integration, and Support of BackOffice Components: SQL Server, Exchange Server, Systems Management Server, Internet Information Server, Microsoft SNA Server 3.00

Desktop Migration Services to Windows 95

Planning and Implementation of Enterprise Electronic Mail and Exchange Workgroup applications
Microsoft Windows NT ™ Server 4.0

Microsoft SQL Server™ 6.5

Microsoft Exchange Server 5.5

Microsoft Internet Information Server 4.0

Microsoft Systems Management Server 1.2

Microsoft SNA Server 4.0

Microsoft Proxy Server 2.0

Microsoft Transaction Server 2.0

Microsoft Message Queue Server

Microsoft Index Server 2.0

Microsoft Site Server 3.0

Microsoft FrontPage 98

and many other programs and features
Sycamore Software can help you in all phases of BackOffice deployment including initial planning, installation support, and software integration. Our certified professionals will help you make the correct choices once you've decided to implement Microsoft BackOffice solutions.
Sycamore Software provides a full array of support services for Microsoft BackOffice and Desktop Products. Our integration services for customers implementing a Microsoft solution include: